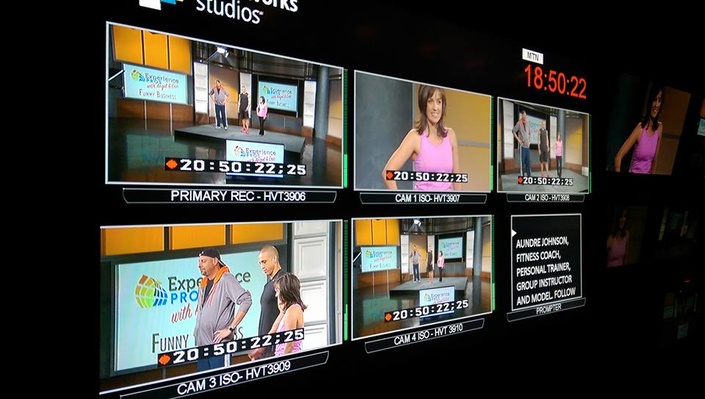 How to get on TV, Radio, & Podcasts
Who to pitch to, how to pitch, and what to pitch
You have extensive knowledge. You influence your friends and followers with your recommendations. You work hard, hustling every day to build your brand, attract more followers, and create more sales.

For the last 10 years, we've helped thousands of entrepreneurs create more media exposure and attract more customers by using the power of Media Interviews.
As an "Invited Guest" in the media, you establish elevated credibility and trust in the marketplace. You differentiate yourself from your competition. You attract the most perfect leads!
However, you can't SELL as an invited guest unless you've paid for advertising. So, how do you create more sales from media interviews if you can't sell anything?
The answer is two-fold.
One, as a published author, you CAN sell your book. Radio hosts will interview and promote authors. By attracting potential customers back to get more information about your book, you can ask for their email address and grow your database.
Two, you can offer a gift. As a radio host, we love giving away free gifts to our audience. When you offer a gift, on an OPT-IN page, you can capture email addresses.
In this audio program, you'll learn the 3 answers to being invited to be the featured expert on media.
Who do you pitch to? How to find the best media outlets, how to connect with the producers, hosts, and event planners. I've included the list of top 10 radio shows and top 10 online publications.
How do you pitch? What media is looking for in a media pitch, what your email should include, and the best subject lines for results. Get your FREE list of attention-grabbing headlines in my free guidebook.
What does the media want from you? How to establish yourself as the authority or influencer. How to craft your message to add value, instead of an infomercial. I've included the list of Do's & Don'ts for being interviewed.
Being featured in the media as an Invited Guest is the most time-effective way to impact hundreds, thousand, millions of people every single day.
Tell your story.
Impact audiences.
Create results.
Follow your passion. Share your heart. Connect deeply with your audience.
Attract more qualified leads to your program.
All from the convenience of your home or office, in 10 - 40 minute interviews. Less shlepping around town to meet and connect with a few.
Establish yourself as the expert in your industry.
Media Readiness means you have your media pitch, your opt-in offer and your book title all dialed in.
When choosing between two expert guests, 80% of media hosts are likely to choose the published author.
Impact 100's, 1000's, even 1,000,000's
Through the power of media, you can impact hundreds, thousands, even millions of people with ONE interview every week.
There are an unlimited number of media outlets looking for fresh new content every day.
66% of quality media pitches are reviewed and considered.
Being an invited guest in media differentiates you from your competition.
Being viewed as an influencer attracts more potential clients and elevates your brand in the marketplace.
Qualified prospects show up excited to work with you.
Being interviewed in the media creates an increased level of the Know, Like & Trust factor making it even easier to offer results that turn your followers into customers.
Being interviewed in the media saves time, money and resources.
Rather than shlepping across town to meet one-to-one or with a small group of people, speak to a local, regional or national audience all from the comfort of your home office, without putting on makeup or shoes, or even gas in your car!
Connect more deeply with your perfect audience.
Being interviewed gives you a chance to share more of your story, your passion, your mission and your vision. It gives you the opportunity to connect more deeply with your perfect audience in a way no other medium allows.
Being featured in the media creates social proof.
Re-purposing your media interviews on your social sites creates more trust and credibility to your expertise, establishing you as the Industry Influencer, making it even easier to refer you and to keep you top-of-mind for the sales cycle.
Your Instructor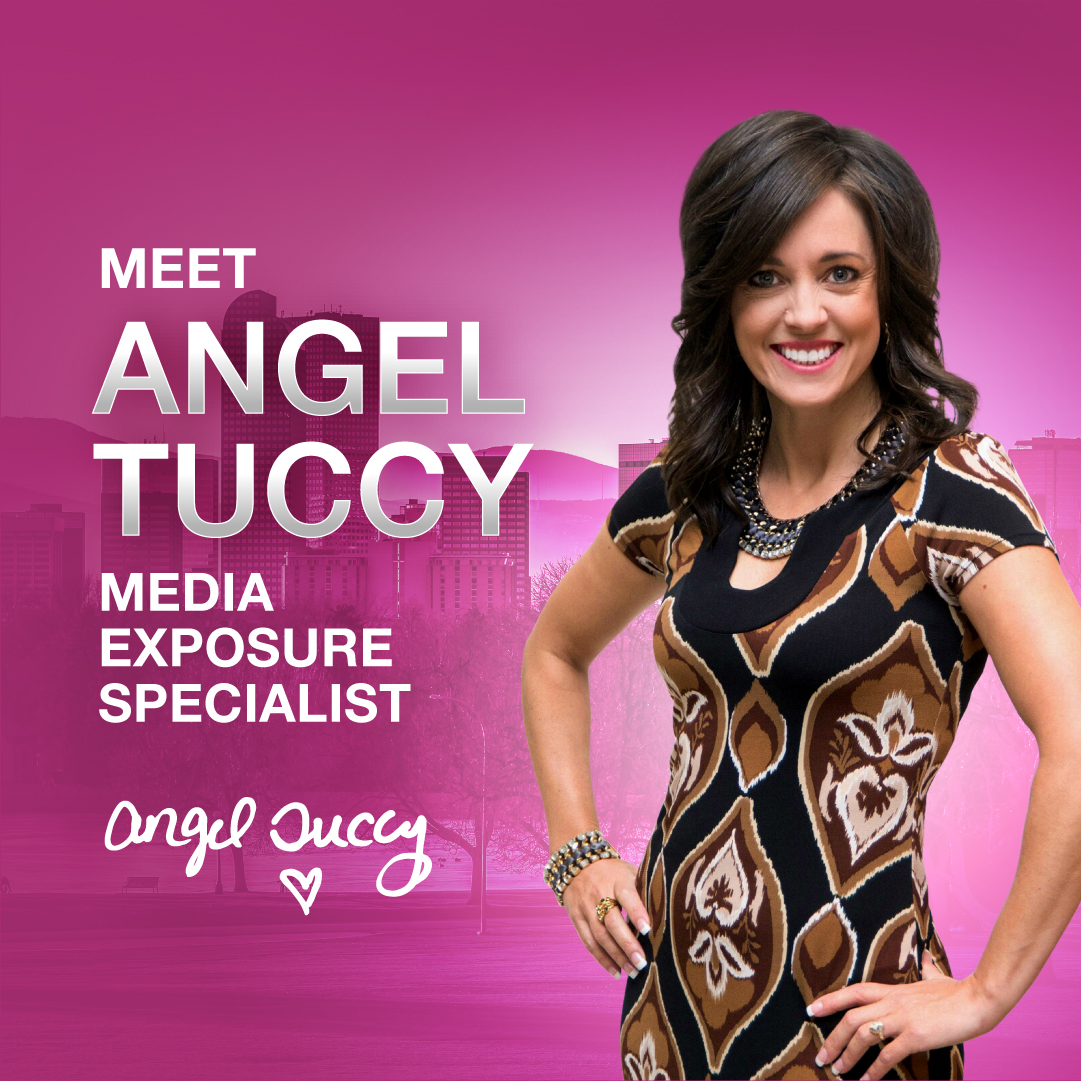 Welcome! My name is Angel Tuccy and for the last 10 years, I've hosted over 2,000 broadcasts, interviewed over 3,500 guests and have helped entrepreneurs & business owners attract more media, more followers and even more customers.
One of the biggest challenges entrepreneurs, business owners, & authors have is getting more people to say "I've heard of you". You know that you have a great product, service or program, and you just need more people know you exist! You're working your tail off to meet more people, to gain more social followers and build your email list. If they only knew about you, they'd buy from you. This is the power of publicity.
I teach my clients how to get more media exposure so that they can make a bigger impact in the world, become micro-celebrities in their space and gain more followers. It's not rocket science, but it does require a strategy of positioning yourself as a trusted resource and being prepared when the media comes calling.
I've put together a 90-day media & marketing plan - to take you from wherever you are now, whether that is
A) no media exposure, not even sure what you're compelling story will be,

B) already have a social following, a book in mind, and excited to be featured in major publications, or


C) an expert in your field, published, speaking and ready for more stages.
The 90-day Marketing & Media Masterclass is for those ready to make a bigger impact in the world. You want to share your story on a deeper level with an audience of tens, hundreds, even thousands and millions. You're ready for more clients to show up, excited to work with you.
There are an unlimited amount of stages, publications, journalists, bloggers, radio hosts and podcasters looking for fresh new content every day. They are looking for YOU. And it's easier than ever to create a platform of publicity. Let me give you the shortcuts to guide you through connecting with media, getting published, and attracting more clients.
You can do all your own research online, or save yourself hundreds of hours and thousands of dollars with the shortcuts, lists, templates, expertise and guidance that I bring.
90 days from today, you could be featured regularly on national publications, speaking on stages, running your own best seller book campaign and hosting your own video channel. I'll show you how.
-Angel
Angel Tuccy is the best selling author of "Lists That Saved My Life" and 7 others. She is the founder of the group "Ladies Who Lunch", one of the first and longest running Meetup groups in Denver. From stay-at-home mom to Influential Woman Leader of the Year, she now travels across the country with Powerteam International, helping business owners create more publicity to make their big impact.
Make Your Big Impact
Using the impact of media and marketing, Angel went from being a stay-at-home mom to being voted as Influential Woman Leader of the Year. With her media background, Angel has been a catalyst for entrepreneurs to gain more visibility, more media exposure, get published and become best selling authors. With Angel's mentorship, many of her clients have launched their media and speaking careers, being invited to speak on stages, and creating profitable revenue streams. Angel helps you draw out your powerful story, craft it in a way that appeals to media, and creates more exposure for your brand. Making an impact is about sharing your purpose, gaining exposure, and giving back to the world. Angel candidly shares her journey helping entrepreneurs get more publicity, get published and get paid even more.
Course Curriculum
Stories are sticky, memorable, and makes great radio.
Available in days
days after you enroll
Frequently Asked Questions
When does the course start and finish?
The course starts now and never ends! It is a completely self-paced online course - you decide when you start and when you finish.
How long do I have access to the course?
How does lifetime access sound? After enrolling, you have unlimited access to this course for as long as you like - across any and all devices you own.
What if I am unhappy with the course?
We would never want you to be unhappy! If you are unsatisfied with your purchase, contact us in the first 30 days and we will give you a full refund.