Media Mastermind is an annual 5-day/4-night event with a small group of high-level entrepreneurs brainstorming and masterminding at the beach. Gather with a new tribe of limitless ideas and support.
We will share life lessons, ideas, and shortcuts. Proven systems and support will be the foundation of your media, exposure, and publicity success.
Create the exposure you've been looking for. Elevate your brand. Attract more leads. Get booked on stages, podcasts, summits, radio, and television. Become the #1 authority in your niche.
Included:
5 Days & 4 Nights at an All-Inclusive Beach Resort on the Caribean Sea.
All meals, drinks, and room service are included.
All mastermind activities, workshops, and workbooks are included.
Transportation to and from the Cancun airport is included.
Airfare to and from Cancun is NOT included.
Must have a valid passport with at least 6 months remaining on your expiration date.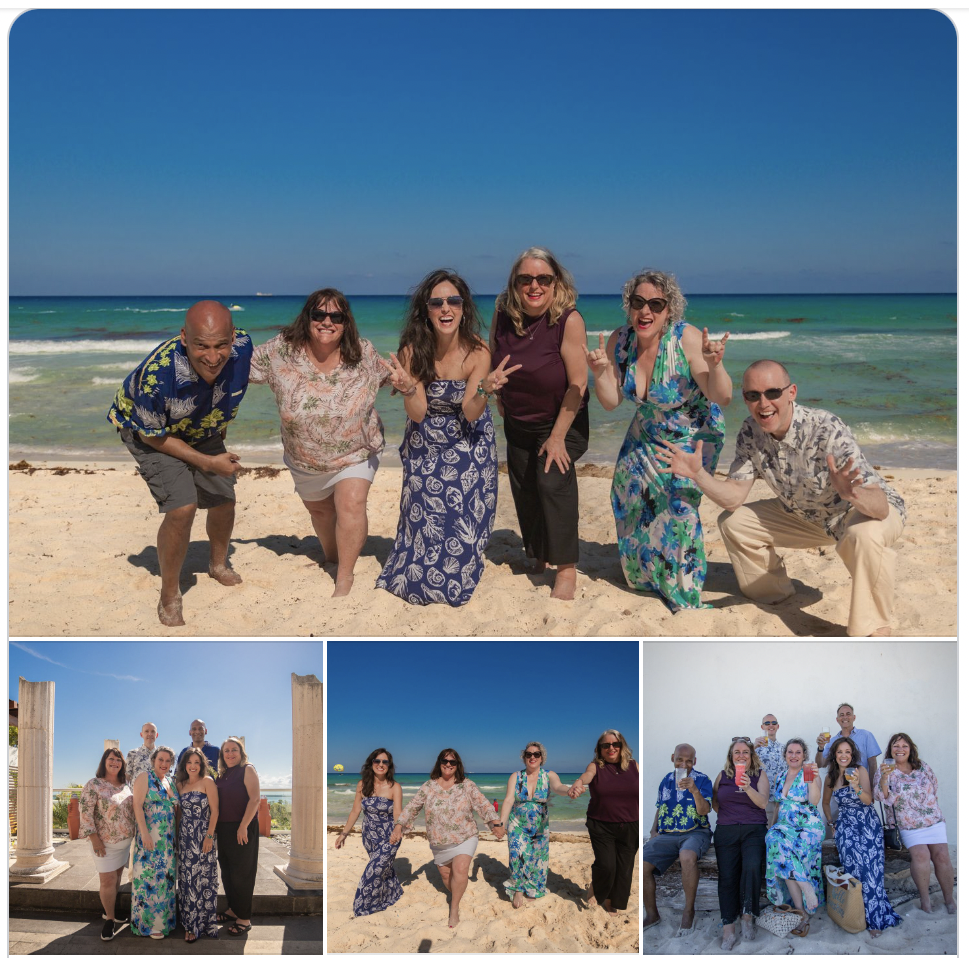 Hi, I'm Angel Tuccy, Author, Speaker and Media Coach
Angel Tuccy has been in media, publishing and broadcasting for 15 years. She knows what it takes to build a profitable business, from running her own multi-media company to touring the country as a public speaker, teaching organizations how to launch and package your story for media. 
She developed Media Mastery as the most comprehensive course on how to effectively use media. She is a 15-times published author. She has walked this journey before you, and she generously shares with you all her tips, resources and trials she learned by interviewing over 5,000 guests, speaking on over 200 stages, and investing in speaking and business coaching programs for 15 years. 
Angel provides the encouragement you need to keep going when challenges come your way. Angel breaks down the system into the simplest steps to monetize your exposure. Angel provides the insider publicist secrets, wisdom and experience. She's developed the connections, the systems and the strategy to attract media attention, build a following, and monetize your exposure. As a bonus, Angel shows you how you can turn your exposure into passive income using publishing, low-ticket offers, coaching and digital courses. Angel's clients see results, and you will, too.

Experience The Power of a Mastermind Retreat
We invite you to join us for an unforgettable luxury retreat in the breathtaking paradise of Cancun, Mexico. Imagine five days and four nights surrounded by like-minded individuals, all eager to collaborate, share their insights, and push each other to new levels of success.
At this exclusive all-inclusive retreat, you'll have the opportunity to mastermind with some of the brightest minds in the entrepreneurial world. Gain valuable insights and strategies from industry leaders who have achieved remarkable success. But it's not all work and no play! Take advantage of the luxurious amenities and indulgent spa treatments, rejuvenating your mind and body. Enjoy the on-site activities, savor delicious cuisine, and immerse yourself in the sun and ocean.
This retreat offers the perfect balance of personal growth, business development, and pure relaxation. Connect with ambitious entrepreneurs, forge lifelong friendships, and build a supportive network that will propel you forward long after the retreat ends.
Don't miss this once-in-a-lifetime opportunity to experience the power of a mastermind retreat in the stunning paradise of Cancun, Mexico. Seize the chance to accelerate your entrepreneurial journey and create a lasting impact.

Your intake form has been submitted. Check your email for a copy of your responses. If you're accepted, you'll receive an email with a link to checkout.
Frequently Asked Questions
Can I get a refund if I'm unhappy with my purchase?
A non-refundable deposit of $500 is required to hold your spot. If you're unable to attend, you may reach out to our team to see you qualify for a refund. There are no refunds prior to 31 days before the event.
As stated in Teachable's Terms of Use, Coaching IS NOT covered by Teachable's 30-day student refund policy.
To cancel more than 31 days prior to the event, refund requests must be in writing and sent to [email protected]. Media Mastery is designed to walk with you in your business development, moving forward to create the most effective marketing strategy tailored to your needs. If you feel your experience is anything less than excellent, share your experience with us immediately and we will make any adjustments to help you achieve the highest objective.
How do I schedule my trip?
The Media Mastermind is held at an all-inclusive resort. All meals, and activities, including transportation to and from the Cancun airport, is included. Airfare is NOT included. A valid passport with 6 months remaining on your expiration date is required.
Upon purchasing the program, you'll receive further instructions on how to book your trip with us.
Your full participation ensures success. If something comes up and you can't attend, cancellations must be made more than 31 days prior to the event. A $500 non-refundable deposit is required and not eligible for a refund if you cancel.
Failure to attend any portion or all of the event/program without prior written notification will result in forfeiture of the event or a refund.
Can I bring a guest to the Media Mastermind?
Absolutely! You are encouraged to bring a partner to join you at this beautiful oasis. Each mastermind is a once-in-a-lifetime experience, based on the participants, discussion, and the exciting ideas that flow. We have a special rate for your guest to attend, and they are welcome to join us for all the group activities. The primary participants will be invited to speak and present to the group.