Media Mastery Bootcamp Pre-Recorded Masterclass
12 Steps to Getting Featured in the Media
Become the #1 authority in your niche by being featured in the media on a regular basis.
You have extensive knowledge. You influence your friends and followers with your recommendations.
You work hard, hustling every day to build your brand, attract more followers, and create more sales.
For the last 12 years, we've helped entrepreneurs create more media exposure and attract more customers by using the power of Media Interviews.
As an "Invited Guest" in the media, you establish elevated credibility and trust in the marketplace. You differentiate yourself from your competition. You attract the most perfect leads!
1. Who do you pitch to? How to find the best media outlets, and how to connect with the producers, hosts, and event planners.
2. How do you pitch? What media is looking for in a media pitch, what your email should include, and the best subject lines for results.
3. What does the media want from you? How to establish yourself as the authority or influencer. How to craft your message to add value, instead of an infomercial.
Being featured in the media as an Invited Guest is the most time-effective way to impact hundreds, thousand, millions of people every single day.
Tell your story.
Impact audiences.
Create results.
Follow your passion. Share your heart. Connect deeply with your audience.
Attract more qualified leads to your program.
All from the convenience of your home or office, in 10 - 40 minute interviews. Less shlepping around town to meet and connect with a few.
Establish yourself as the expert in your industry.
Media Readiness means you have your media pitch, your opt-in offer and your book title all dialed in.
When choosing between two expert guests, 80% of media hosts are likely to choose the published author.
Impact 100's, 1000's, even 1,000,000's
Through the power of media, you can impact hundreds, thousands, even millions of people with ONE interview every week.
There are an unlimited number of media outlets looking for fresh new content every day.
66% of quality media pitches are reviewed and considered.
Being an invited guest in media differentiates you from your competition.
Being viewed as an influencer attracts more potential clients and elevates your brand in the marketplace.
Qualified prospects show up excited to work with you.

Learn the proven steps to getting Media Exposure for your Business, Book, Brand, Website or Course
Being interviewed in the media creates an increased level of the Know, Like & Trust factor making it even easier to offer results that turn your followers into customers.
Rather than shlepping across town to meet one-to-one or with a small group of people, speak to a local, regional or national audience all from the comfort of your home office, without putting on makeup or shoes, or even gas in your car!Connect more deeply with your perfect audience.
Being interviewed gives you a chance to share more of your story, your passion, your mission and your vision. It gives you the opportunity to connect more deeply with your perfect audience in a way no other medium allows.
Being featured in the media creates social proof.
Re-purposing your media interviews on your social sites creates more trust and credibility to your expertise, establishing you as the Industry Influencer, making it even easier to refer you and to keep you top-of-mind for the sales cycle.
Your Instructor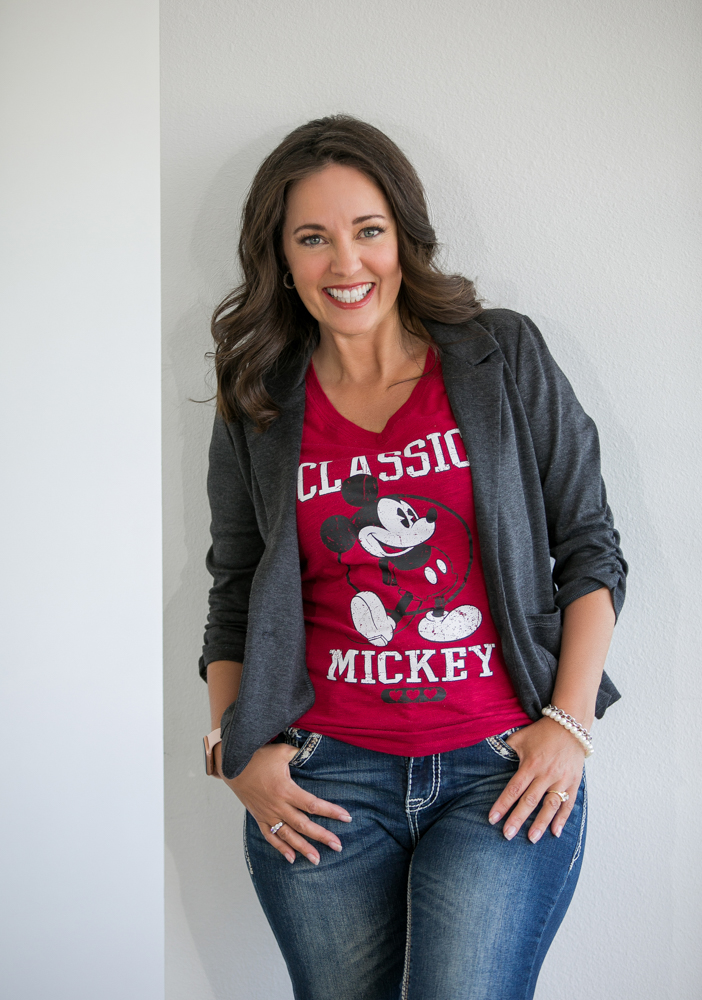 Angel Tuccy (rhymes with fussy) is an Award-Winning Speaker, Radio & TV Producer, Best Selling Author & PR Media Specialist.
Angel is the founder of Make Your Big Impact, a proven system to teach entrepreneurs, authors and speakers how to attract media and publicity for your business, book or brand.
Angel was awarded "Most Influential Woman of The Year", "Best Morning Talk Show" and "Best Talk Show Team" during her 10 years in broadcasting. She's been featured on the cover of Lemonade Legend magazine and hosts a daily morning talk show syndicated on 7 streaming channels. Angel is one of the foremost authorities on media and marketing. Angel has spoken on over 200 stages in the United States, plus London, Toronto, The Bahamas, and Cancun.
Angel's ideas will transform the way you think about media and marketing. Using some of the best ideas she learned from hosting over 2,000 radio broadcasts and interviewing over 5,000 guests, and such as Sharon Lechter, Michael Gerber, Les Brown, Forbes Riley, and Bill Walsh.

Angel teaches how to multiply and monetize your exposure using her proven 3-step approach to attract media attention. Angel's Media Bootcamp is one of the most comprehensive marketing programs being taught to entrepreneurs today.
Angel and her husband of 27 years are empty-nesters, and all 3 of her grown children work at Disney Orlando Florida. When she's not traveling for work, she loves to visit the beach.
Course Curriculum
Day Two
Available in days
days after you enroll
Day Three
Available in days
days after you enroll
Frequently Asked Questions
When does the course start and finish?
We recorded this course during a 3-day event. The entire course is pre-recorded for you as a completely self-paced online course - you decide when you start and when you finish. It can be completed in as little as 3 days.
How long do I have access to the course?
After enrolling, you have unlimited access to this course for as long as you like - across any and all devices you own.
What if I'm not sure I'm ready for media exposure?
As an entrepreneur, it's often easy to second-guess whether or not you're ready for more. Often, being ready is a decision away. This course walks you step-by-step through the fundamentals of prepping for more exposure, and how to monetize your business, book, or brand using media interviews, publishing, and press releases. Results don't take time, they take courage. Be bold. You're more ready than you feel, and this course will prepare you for the rest.