Media Guest Academy™
Join us for 8 weeks of high-level preparation to get you booked on more podcasts, and how to get booked consistently every week.
Imagine being booked on top podcasts every week. Imagine being able to leverage those interviews to build your email list and your following. Imagine being invited over and over again to share your story.
During the next 8 weeks, we will network and brainstorm together. I will walk you through a step-by-step process to prep you for media interviews, mapping out your message, your call to action, and getting more bookings.
We train you to become a Top Media Guest.
As a bonus, we will open up access to our top podcast directory, and guest portals to help you get booked every week.
Each week, we have access to hundreds of interview opportunities.
Every week, we'll guide you and give you time to find 2 interviews.
What's Included:
8 Weeks of Group Networking
8 Weeks of Media Coaching
Access to Top Podcast Directory
Top Media Guest Workbook
Access to "How to Do Your Own PR" Masterclass
Online Member Portal with Training Courses
Guidance on Finding Your Shows, Prepping Your Message, and Using Podcast Interviews to Build Your Email List
On-Demand Access to Pre-Recorded Media Mastery Bootcamp
Getting Booked on 2 Interviews Every Week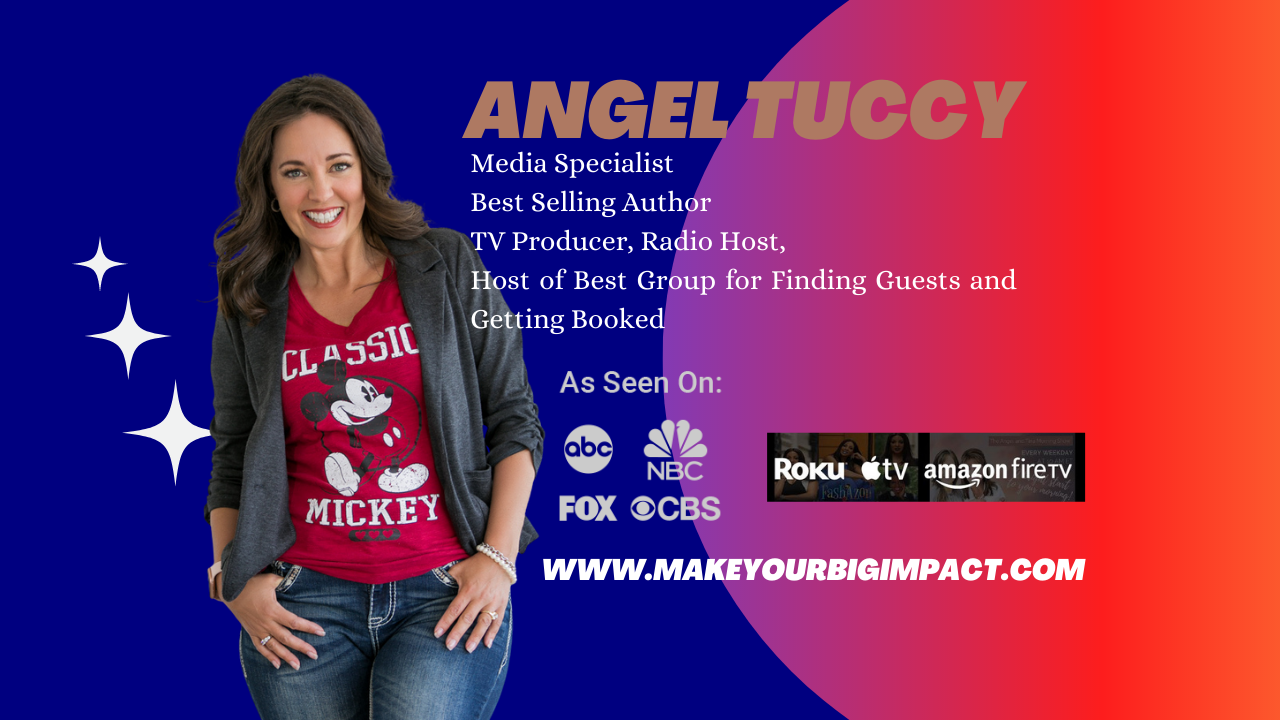 Access to Over 100,000 Media Opportunities
With our network, we have direct access to over 100,000 media connections. You'll work directly with an Award-Winning Speaker, Radio Host, TV Producer, and 15-time Best Selling Author. You'll learn how to get featured in hundreds of podcasts every year, including guidance on how to get featured in major media publications, including television, radio, podcasts, magazines, and stages.
Use our network to become the #1 authority in your niche by being featured on top distribution channels. 
Thanks for submitting your information! Please continue with the checkout process.
Frequently Asked Questions
What if I'm not ready for media exposure?
The beauty of weekly group coaching calls is to see that you are not alone in your journey. Come with an open mind and a willingness to try something you haven't tried before. Rather than wondering what you should be doing next, you'll be provided with a roadmap of success, a group of supportive buddies, and the tools needed to reach your goals.
As stated in Teachable's Terms of Use, Coaching IS NOT covered by Teachable's 30-day student refund policy. There are no refunds after 3 days. The program may be transferred or postponed.
Can I schedule an appointment?
Upon purchasing coaching, you'll receive further instructions on how to book a time to meet with Angel in a virtual call.
Can I purchase Media Guest Academy more than once?
Absolutely! If you find yourself wanting to continue in the next session of MGA, simply purchase the coaching program again.